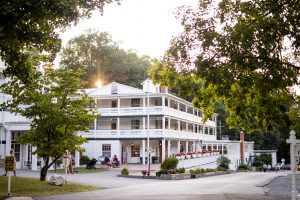 Dear Capon Friends,
As we prepare for the opening of our 88th season, we know many of you are concerned and have questions regarding COVID-19 (Coronavirus) and what precautions we are taking in light of this developing situation.  As always, the health and well-being of our guests and co-workers is of the utmost importance to us.  We are currently monitoring the situation very closely and adhering to the advice of the CDC and the World Health Organization to ensure we are doing everything possible to keep our co-workers (who are working to prepare for our 2020 season) healthy and safe.  As you know, we don't officially open our doors until April 30, 2020, and we are hopeful that by that time all the efforts from social distancing will have rapidly slowed the spread of the virus.  Resort Hotel Association guidelines
As has been the case for all of our 87 seasons we have never required a deposit and we do not have a cancellation fee so you can rest assured that when this virus is contained and life gets back to normal– which it will–you have the flexibility to change your reservation at any time without the worry of any fees.
We promise to keep you updated through email and our web blog so you won't have to wonder or worry about what we are doing to ensure Capon is ready for any of your upcoming Capon stays.
It is during these challenging times when we need each other the most.  For all of us, Capon has always been a safe haven from the cares of the outside world.  Rest assured, we intend to do everything in our power to keep it that way. We are here for you and we wish you and your loved ones health and safety as we navigate this together.
May your journey down country roads bring you back home to see us soon!
~The Capon Family
Room Availability & Pricing
Stay in one of our 14 wonderful, unique cottages with a variety of accommodations within each one.
Find Your Room