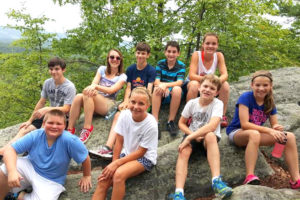 Time for a last minute summer getaway, right?  Get out of the house and let us take care of you at our all-inclusive family resort nestled in the WV mountains, less than 2 hours from Washington, DC.  At Capon Springs & Farms, you have NO cooking, cleaning, decision-making, stress to worry about.
We still have space for you to come stay with us for any number of nights for most of  the month of August!  Can you say yummy made from scratch all you can eat meals and fun activities to reconnect with the family?  A true relaxing vacation- especially for moms!
Rates start at $174 per adult per night.  Book your vacation today and give your family a wholesome place to strengthen the bonds that endure.  For over 85 years, generations have been making cherished memories here that then become part of their lasting family stories.
Experience our award-winning spring-fed pool for your all-inclusive family mountain vacation in August.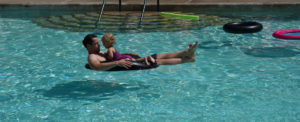 While temperatures may be sizzling, our spring-fed pool never gets above 75 degrees so it's PERFECT for your August family vacation!
Finish out the summer with a splash!  Come for any number of nights beginning Sunday, 8/27 through Wednesday, 8/30 when kids 18 and under are FREE when they stay in the room with 2 adults!   Call Tom in reservations at (304) 874-3695