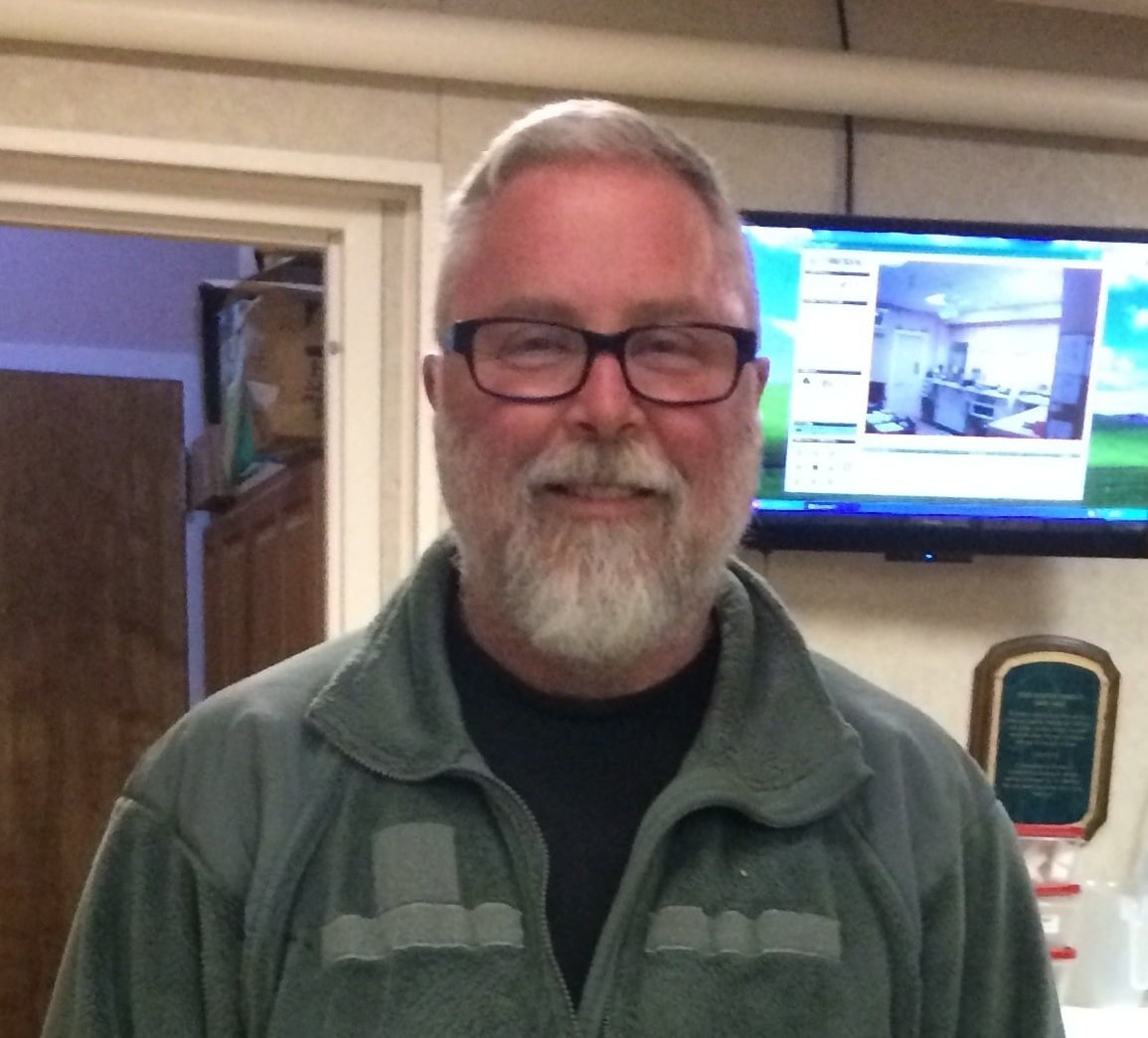 Gary Spaid, Facilities Manager.   Gary comes from generations of family in the Capon Springs community that have worked at Capon.  His father still helps out on the first tee and calls an occasional Bingo game.
Background: 
I am a retired Air Force Master Sergeant. I spent 24 years traveling the world seeing all the wonderful places I've wanted to go like Bosnia, Kosovo, Iraq and Afghanistan. Seriously though I had a wonderful career and I have no regrets. I did spend time in 56 countries including the UK, Italy Spain, Germany, France, China, Japan, South Korea, Egypt, every country that ends in Stan and so many other places. All that being said, I am back home and Capon is home. How many people are blessed to say they don't leave home to go to work? I can. I have traveled the world and I know there is no place I would rather be.
What do you love most about Capon?
 That's not a fair question. Which of my children do I love the most? You just can't answer that. I love what Capon does to calm my soul without me even knowing it. If I had to describe Capon in one word that word would be comfort. It's a happy place. It's a safe place. It's a place that makes your mind stop and notice the simple beautiful things in life. Capon is home. Capon is Family.
What motivates/ inspires you?
 I love spending time with good people. I have a beautiful wonderful wife, 2 sons, 1 daughter and an absolutely adorable granddaughter. Their happiness motivates me. Here at Capon there are so many genuine good people. As long as there are good people I know there is hope for our future.
Favorite spot on all of Capon Springs
 If I have to pick just one spot it would have to be the #7 green. As you walk up to that green just stop and turn around. The view is nothing short of Heaven.
Fun facts people might not know about you
1.  Ever since waiting in line to see Star Wars in 1977, I have been hooked.  I've seen every movie too many times to list.
2. My appearance may fool you but I use to be a runner. I was on a 13 mile run in Ali Al Salem Kuwait and got caught miles from shelter in the worst sand storm in over a century to occur there.
3. I've road a motorcycle to the northern most road in the United States, Prudhoe Bay Alaska.
4. I wear shorts year round.
Ronnie LaFollette, Maintenance Manager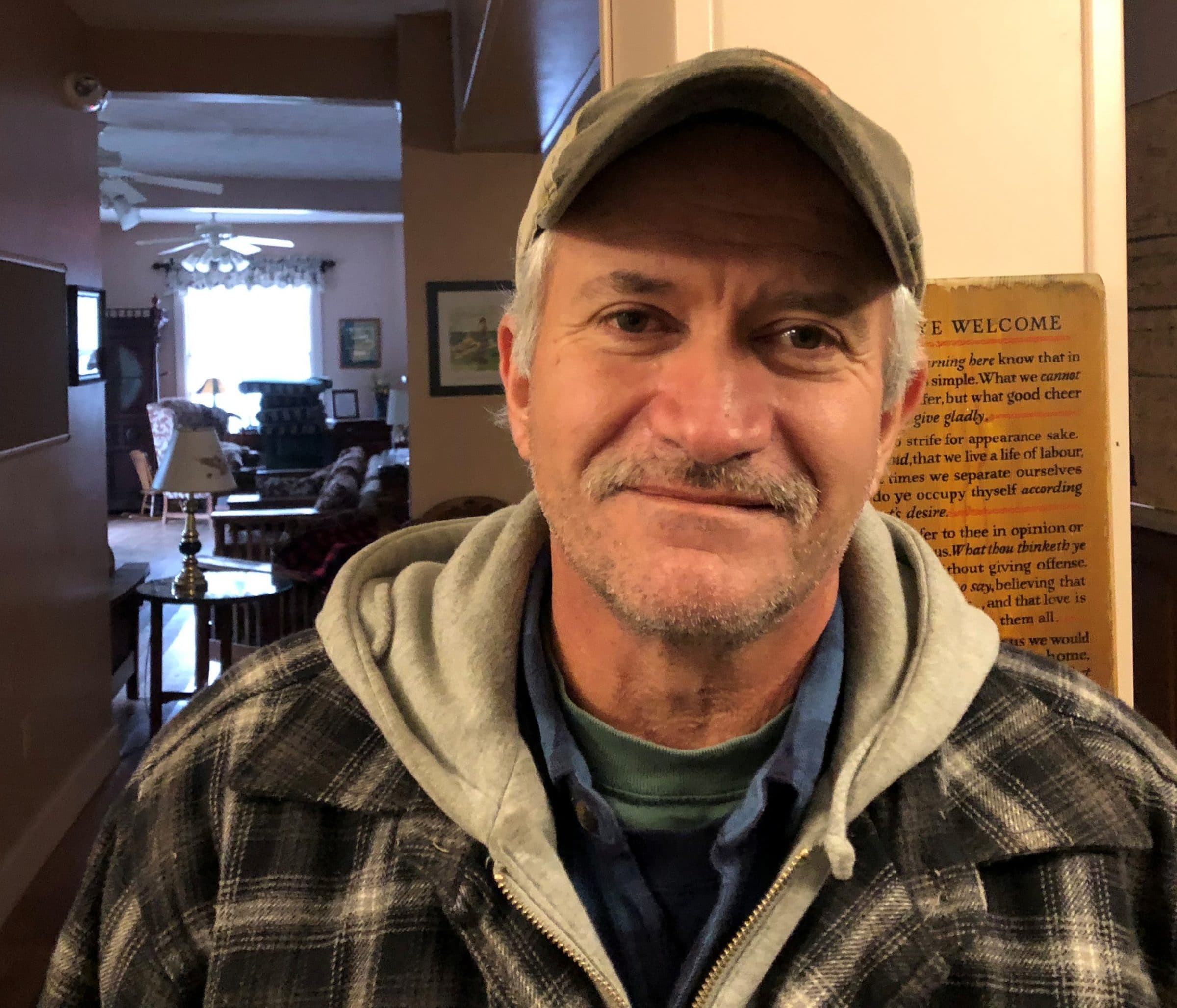 Ronnie comes from generations of family in the Capon Springs community that have worked at Capon.  Both his parents, wife and his daughters at some point worked here.
Background: 
I started working at Capon washing dishes in 1979.   I left for a little while but returned in 1999 to help at the farm and to begin my duties in maintenance.  I became full time in the maintenance department in 2005 and was promoted to manager in 2018.
What do you love most about Capon?
That's easy, the history.  Seeing the inside and behind the scenes of all the buildings gives you an appreciation for how long this place has been here and how important that is to who we are today.
What motivates/ inspires you?
 Since losing my wife a few years ago, my two daughters and my grandchildren provide me with great inspiration and motivation.
Favorite spot on all of Capon Springs
That's a hard one.  All of Capon is special to me so I don't honestly have a favorite.
Fun facts people might not know about you
1.  In my free time, I like to hunt and fish.
2. I'm fascinated by anything old, like coins, guns and bottles
3. I just like coming to work at Capon every day.  It is part of who I am.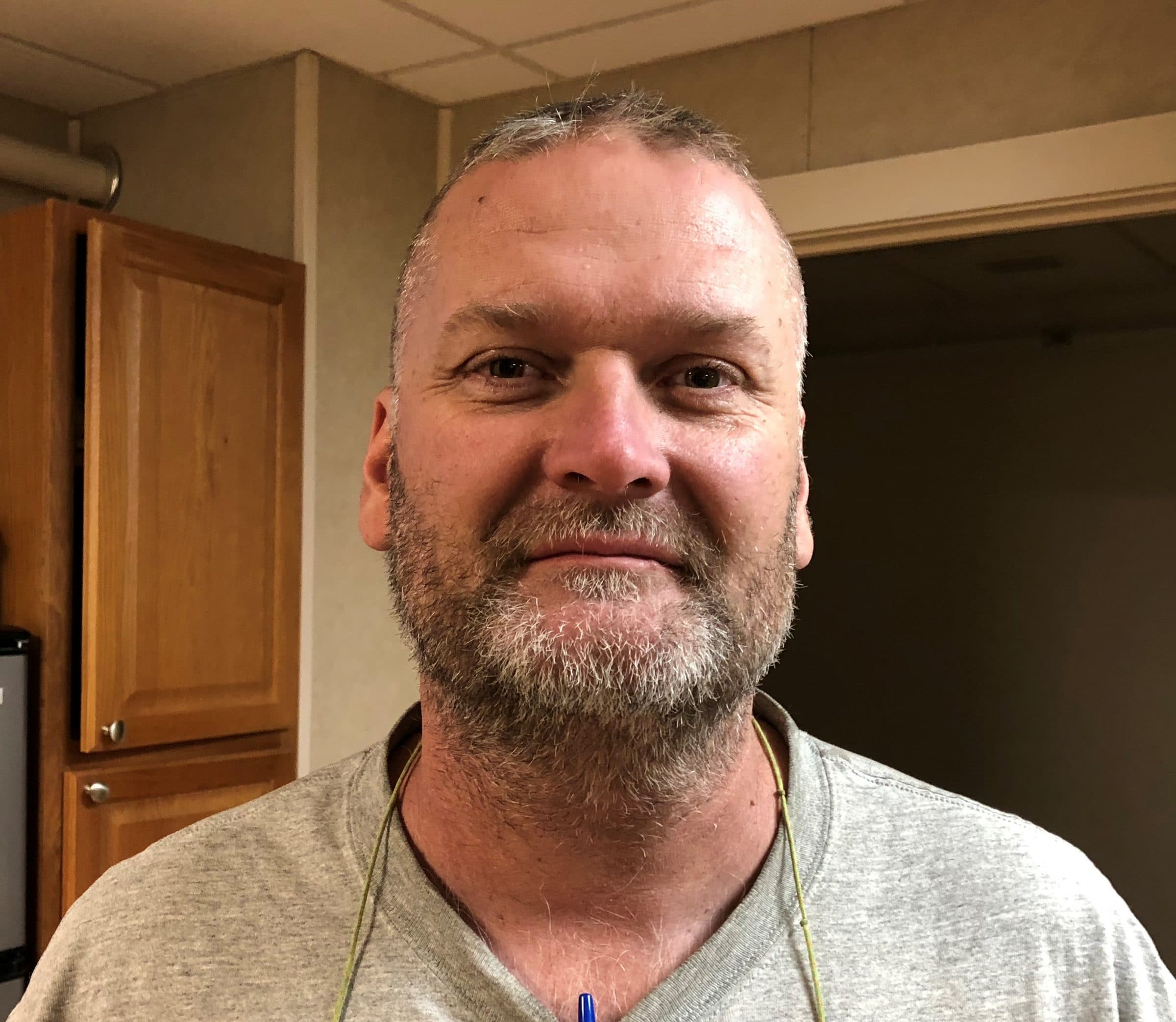 Gerald Brill, Golf Course Manager
Gerald started working at Capon in 1986 washing dishes in the kitchen.  After a brief time away, he returned in July of 1997 working in the maintenance department. He then moved to the golf course where he supervises that operation.  Gerald serves as the chief of the Capon Springs Volunteer Fire Department and assists with local EMS calls.  Look for a full web blog introduction in early 2019.
Vicki Smith, Housekeeping Manager
Vicki brings a lifetime of Capon experience to her daily duties.  Many guests, especially those who stay in the Pavilion, have gotten to know Vicki  over the years.
Background: Vicki started working at Capon in the mid 1970s at River Meadow Farm in Yellow Spring, close to where she grew up.  She picked strawberries and vegetables for several years before coming up to work at the hotel.  She has served in many capacities including back kitchen, rooms and night office duty.
Favorite part of working at Capon: Definitely the people I work with who have become a second family.  I've learned so much from them and appreciate their strong work ethic and respect for one another. Also seeing the familiar faces of the guests that return every year.  They take the time to ask me about how I'm doing and about my family.  You can't find anywhere else with that kind of caring for people.
What motivates me?  Spending time with family.  Making memories with them is what life is all about.
Favorite Capon spot: Sunset lodge.  The scenery is beautiful and it is such a wonderful gathering place for meals- the aromas from the food grilling is amazing!
Fun Facts about Vicki:
1. I have two daughters and two grandsons I enjoy doing activities with whenever possible
2. I like mystery TV shows- am an Investigation Discovery channel addict!
3. My husband, Rick, is the manager of Camp Rim Rock, a nearby girls summer camp

Kayla Quarles, Dining Room Manager, has family roots and a long history at Capon for someone so young!
Ginny's Introduction:  She has been doing an unbelievable job so far this year.  One of the best things about Kayla…. She "gets" Capon!  (And we all know how important that is…whether you are a guest or a co-worker!)   She always has a ready smile, is virtually unflappable and is willing to do what it takes.  You can't ask for much more than that!
Read on for more about Kayla in her own words……
 Background: I started working at Capon when I was 15 as a waitress. I either came with my grandmother extremely early in the morning or I hitched a ride with some of the college girls. Speaking of my grandmother she is the beloved former waitress Dorothy Walker. Capon has been a part of my life as far back as I can remember. I worked at Capon every summer through high school, college, and then after college when I still hadn't figured out what I wanted to do with my life. I took some time off to try something different about 2 and a half years ago.   (Although I never fully left since I worked here on some of my weekends off!)   Fast forward a bit, a lot of things happened, and now I'm back full time!
Favorite part of working at Capon:  Would be to see families that I waited on for years return to Capon. The Spring, Tully, and Jones families will always have a special place in my heart. I'm so blessed that through Capon I was able to meet them.
What motivates me? My family, especially my nephew Carter. He's 4 and my favorite person on this planet. Also, all the Capon guests are a huge motivation. I want them to have an amazing vacation, to have great service and food.
Favorite Capon spot: This is so hard. If I had to pick one spot it would be Sunset Lodge. I've been up there when it's a hundred degrees and when it's been snowing. It's amazing some of things we have done up there with weddings. I also love the library. I'm a book lover and it's so peaceful up there.
Fun Facts:
I was a 911 Dispatcher for 2 and a half years before coming back to Capon full time.
My favorite tv show is Friends and my favorite movie is Matilda.
I'm a HUGE Washington Nationals fan.
James D. (JD) Anderson, Accountant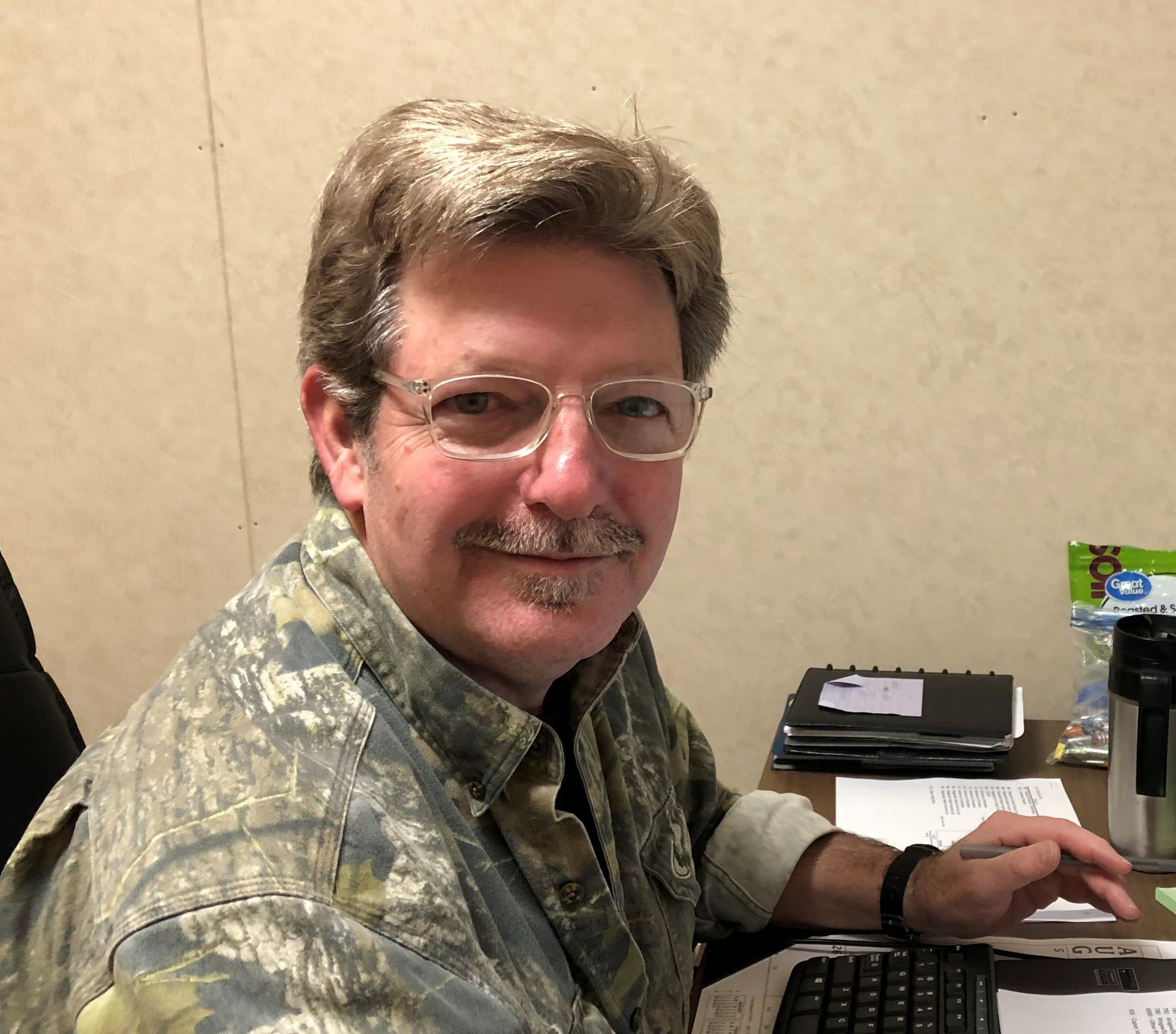 I joined the management team in April 2018 after Phil Guard's retirement.   As "the numbers guy", I take care of the accounting and bookkeeping duties for the resort.  I am hoping to get to know as many of the guests as possible.  My wife and I live in Cross Junction, VA, which is about 25 minutes away from Capon.  I am also a certified Archery Instructor on the side.
Third Generation Transition link
Fourth Generation Board of Directors link

Brian Brill, Operations Manager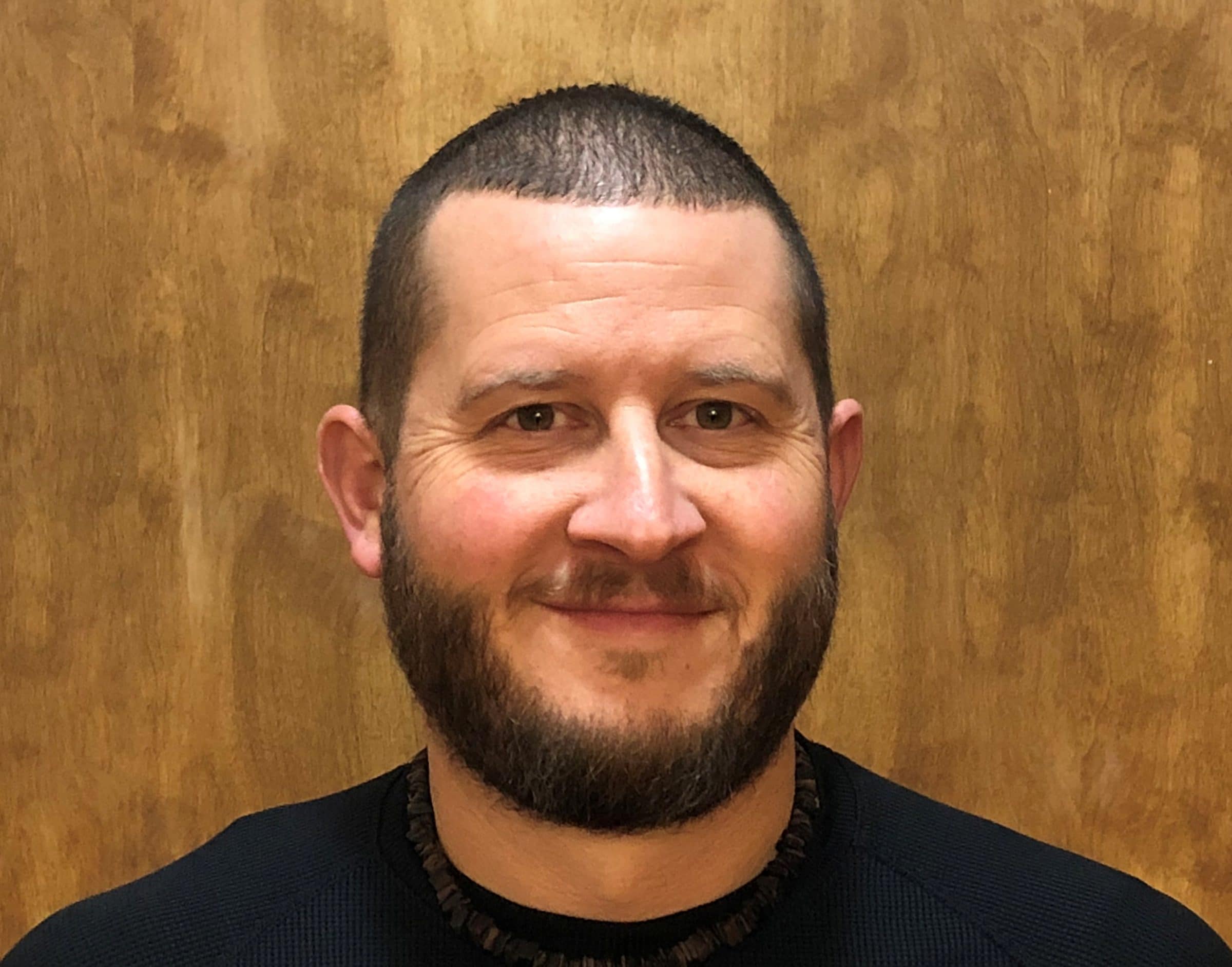 Background:
I have lived my entire life in Hampshire County and consider the Yellow Spring and Capon Springs area to be my forever home.  I am the grandson of long time Capon Employees John and Katherine Brill.  I graduated from Hampshire High School in 1996 and attended Shenandoah University and Fairmont State College, studying Business Management and Marketing. I am married to my high school sweetheart, Amy and together we have two children, Addyson and Chase.  I am very actively involved in the community and currently serve on the numerous boards around the county and help coach youth sports on several levels.  I love spending time with my family and friends and enjoy playing basketball and volleyball in my free time.
What Motivates or Inspires you:
My Family and my Faith are my motivators.
I am inspired when I see a young person's abilities are realized.
Favorite spot of Capon:
I love the log cabin at Capon, it is so quaint and simple.  I love how it is nestled in its spot and overlooks the grounds.  I have traversed just about every acre Capon has and I really enjoy a sunset on North Mountain, it's hard to beat.
Fun Facts:
My wife and I have been best friends since 8th grade
I played college basketball
I worked at Capon for 3 summers when I was a teenager
Every member of my immediate and extended family has worked at Capon at sometime with the exception of my father and my younger brother.
Shelia Kelican, Reservations Manager:
Shelia started off our 2019 season as Courtney Meadows' Reservation Assistant.  Then, when Courtney made the very difficult decision to take on a new position at a different company at the end of the summer, Shelia stepped up in a huge way!  She didn't skip a beat and filled some very big shoes, helping us finish out the season strong.  She also has been vital in assisting with the implementation of our new reservations system.
Below is a Q & A to help you get to know Shelia better:
Q:  What is your history of working at Capon? 
A:  Looking back I guess it was a rite of passage to work at Capon because my grandmother and mother both were waitresses when they were younger as well as many aunts and cousins have worked here over the years. I began working as a waitress when I was a freshman in high school.  At that time the "old-timers," Cookie, Juanita, Stella, and Shirley showed us the ropes in the dining room.  We worked such long days that everyone at Capon became your family.  My last summer working at Capon, I switched to night shift because I was doing an internship for college during the day at Lost River State Park.  Many years later when my children began working at Capon, I drove them to and from work.  I remember sitting in the parking lot waiting on Saturday nights for them and listening to the songs of the bonfire and reminiscing about the days I worked as a waitress.  In the summer of 2018, Alicia contacted me to see if I would be interested in working in the spa and that started me on the path to return.  I worked one summer in the spa and then began working in the main office last summer in reservations.
Q:  What do you love most about Capon?
A:  The thing I love most about Capon is the "family."  The Capon family is not just the generations of Austin's but the generations of a community of workers and guests that gather every season to enjoy the spirit of Capon.  My first summer working here meant so much to me because I was often assigned to wait on Porter's family table and he shared memories of my grandmother who worked here when she was younger.  Porter's stories were special because I never knew my grandmother because she passed away when my mother was four-years old so memories of her are few and far between.  One of my favorite sayings is "Collect Memories, not Things"  and that's what happens here, memories that last generations!
Q:  What motivates/inspires you about your work at Capon?
A:  My motivation for a career change was to have my "chill" job, my "happy place" to come do my job and just enjoy.  And as I have always believed that everything happens for a reason, I went from just being an assistant to being the reservations manager all in one summer with just a few months of training.  So now I find myself extremely motivated to the implementation of the new reservation system that will eliminate not only the manual process to the current system but make scheduling and checking in and out a smoother process for guests and front office staff alike.
Q:  What is your favorite spot at Capon?
A:  I pondered over this question more than any other before deciding that my first instinct was right.  My favorite spot is the entrance, the beautiful stone pillars with blooming flowers followed by the sound of water flowing from the pond brings a sense of peace when I pass through every day.  It allows you to take a breath and step back in time where children play and families enjoy each others' company.   And each day as I leave I can put the days' work behind me and go home to enjoy time with my family, knowing that the next time I pass through the entrance I will feel that same sense of peace.
Q:  What are three fun facts people may not know about you?
A:   (1) I taught high school business for 25 years and was a cheer coach at the middle and high school levels. (2) I am a cousin to two other managers at Capon, Gary Spaid and Kayla Quarles. (3) I am a crazy cat lady.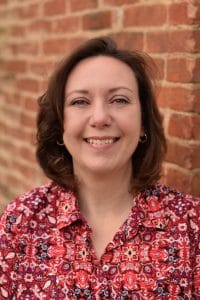 Alicia LaFollette, Spa Manager
Even though Alicia has been at the helm of the spa pretty much since its opening over 10 years ago, if you have never been there this might be the first time "meeting her".  Over the last few years, she has been at the Main front desk taking those last minute appointments.  During the off-season, even though she is not physically at the spa on a regular basis, she is checking emails for reservation requests.  Here is some inside scoop on this next generation Capon leader:
Ginny's Introduction:
My confidence in her is well placed.  Not only from what I can observe, but also because many of you have shared with me how helpful, how pleasant and how well Alicia was able to handle things for you.
Alicia's Background:
I grew up in Winchester, Virginia and moved to Capon Springs when I married Roland LaFollette (son of front desk receptionist Ruby) in 1987.  While I am not a native of West Virginia, my ancestors helped settle the Capon Bridge area in the 1700's.  After moving to Capon Springs, I started working at the resort in the laundry.   My life took a big detour when I was offered a job with the United States Postal Service at the local Capon Springs Post Office.  Eventually, I became Postmaster and continued working there until a year after my first child was born.  Because I wanted to devote more time to my family, I resigned from the post office in 1997 and spent the next ten years raising my two children.  In 2007, Ginny Brill asked if I would be interested in coming to work at the Hygeia Bath House and Spa.  Thanks to the flexibility she offered, I accepted.  I am happy to find myself at Capon again and I hope to be here for many more years.
What do you love most about Capon?
I love the timeless and enduring quality of Capon.  I work with an amazing group of people who make everyday a great workday.
What motivates/inspires you?
My faith
Family
Laughter
Favorite spot at Capon?
The back porch at the spa (the hummingbirds are mesmerizing), and the golf course because of the beautiful views.
Fun Facts:
I have homeschooled my children through high school.
I love to knit.
I share my home with two dogs, three cats and a gecko.
I am the happiest when I am reading a good book with a cat sleeping on my lap.
Eric Glogau, Human Resource Manager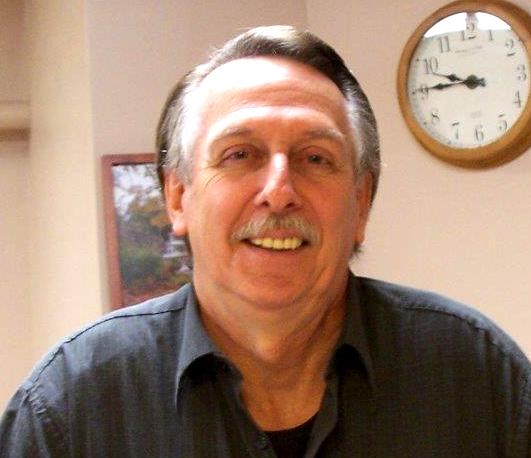 I started with Capon Springs and Farms in May of 2012 as Tom's Front Desk Assistant. In 2015, I moved to the back office to become the HR Manager, which is the position that I currently hold.  I am grateful to be a part of the Capon family and I'm looking forward to the upcoming year and seeing the many guests that I have come to know over the past seven seasons.