Spring is here…as is our 85th anniversary season at Capon.  Spring at Capon is so lovely!  It's a great time to both relax and recharge as well as get outside and enjoy the blooming grounds and nature.
Below are the top 10 reasons to love Spring at Capon:
Yummy Capon meals
Spring weeknight rates are the best deal
Spring is the perfect time to recharge and get outside
Oh the spa treatments
The Capon grounds and gardens are blooming
A round of Golf on the Capon golf course (including Fling Golf!)
You can read your book by the fireplace
Return of the Star Parties at Sunset Lodge
 Explore Capon's mountains and valleys on any of our six different hiking trails
Freshly stocked pond for fishing (100 "catchable" rainbow trout!)
Give us a call today to book your Spring retreat at Capon!
#TheMagicOfCapon #HelloSpring #GetOutside #RetreatAndRelax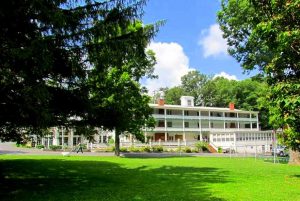 Room Availability & Pricing
Stay in one of our 14 wonderful, unique cottages with a variety of accommodations within each one.
Find Your Room