About Capon Escape
If you like discovering Capon's mysteries and enjoy solving puzzles, then you are going to love Capon Escape!  For 2023, we are thrilled to be starting our 3rd season of offering fun, unique escape room experiences!  This year, we have put an all-new twist on an all-new mystery with Capon Clue II!
Gather your team at Capon Clue's front door, and the Gamemaster will invite you in! You will enjoy a brief introduction that explains the scenario of the room, plus a few pro tips and – of course – a few rules to follow, before immersing yourself in the game!  Along the way, you will be using your individual and collective skills to uncover hidden clues, crack codes and solve challenging riddles.  When helpful, hints and tips will be provided by your Gamemaster guide. Each "aha" moment will bring you closer to discovering all the game's secrets.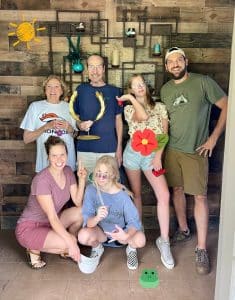 Enjoy as a couple, a family or group of friends. This new activity is sure to delight and entertain—and you might just learn a new secret about Capon! Ultimately, it's an activity that is hard to describe… it must be experienced to be appreciated, much like Capon itself!  Learn more and get answers to frequently asked questions here.  Learn more about our escape rooms here.
Participants Reviews:
Very Immersive!  The highlight of the week!  So Fun!  Very Professional!
Really, really well done!   Amazing! Should be proud of what you've created!
Fantastic! On par with any escape room we've done in Europe.
Such a great addition to Capon!  Bravo!  Exceeds expectations!