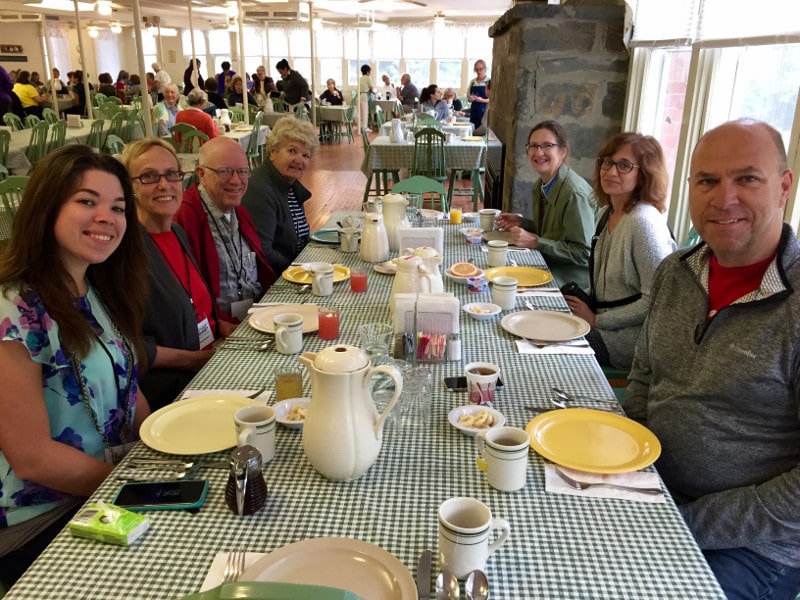 RETREAT TO CAPON… RECHARGE YOUR ENERGY… RE-ENTER YOUR LIFE…
New in 2018: A new partnership with HardyNet Communications now provides reliable high speed internet with enough bandwidth to take care of large conferences as well as individual needs.  So you can enjoy both an escape to the mountains AND connect to the outside world to conduct business or just check in with the office!
Looking for a new place to hold your group getaway, conference, association meeting or board retreat?   Belong to a social, community or hobby organization and trying to find a great place to gather for an all-inclusive escape?  Thinking about doing something special for a big family event – graduation, anniversary, a big birthday celebration?  Capon Springs & Farms is the one of kind experience you have been looking for!  Meeting planners, retreat organizers, HR executives and church volunteers especially connect with Capon's combination of relaxed atmosphere, natural beauty, wholesome meals and outstanding service.  All of this is provided with exceptional value, comfort and convenience.
YOGA retreat?  Yes, the Wellness room at our Hygeia Bath House & Spa is a perfect location for an intimate group of 12-18 to get away for a relaxing gathering.  In 2019, Capon hosted 3 new yoga retreats with several more on the books for 2020!
Click below to contact Betsy Bellingham, Group Coordinator, to arrange a private tour of the property, including a complimentary meal so you can sample the experience.
Come See For Yourself!
We would like to meet you in person and have you stroll the grounds to determine how Capon can be customized to your group.
Arrange a private tour