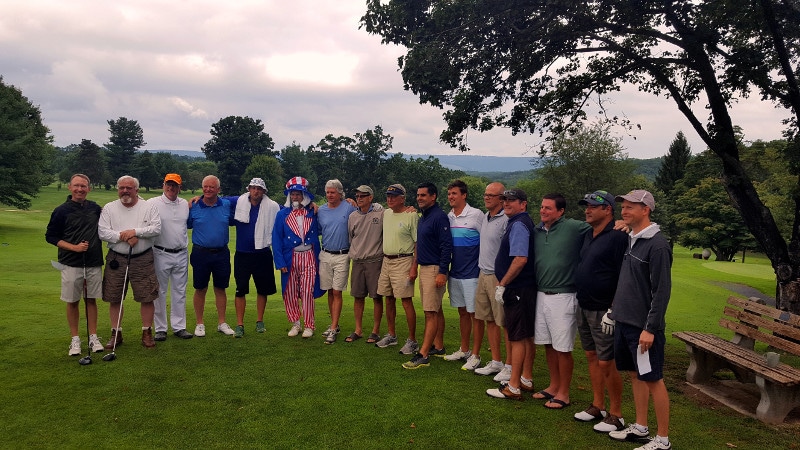 Capon Springs and Farms offer golfers two very distinct golf courses for your enjoyment.
The Golf Course at Capon Springs and Farms is a nine-hole regulation course with tees suited for golfers of all abilities. The well groomed layout is a par 34 which measures 2,888 yards from the back tees and features tree lined fairways with no water hazards on the course.
Capon Springs and Farms also has a nine-hole par 3 course, "The Prep Course" where you can bone up on your short game and enjoy a fun game of golf. The holes on The Prep Course measure 30 to 85 yards in length with small, relatively flat greens for your enjoyment.
Golf cars and complete sets of golf clubs are available for rental on a daily or length of stay basis at nominal costs. Single clubs and other golf equipment is also available free of charge.
In 2016, Fling Golf was introduced to Capon Springs. Fling Golf is a hybrid sport combining lacrosse and golf and is a family friendly activity that involves "flinging" a regular golf ball with a fling stick (available for use at no cost). Fling Golf may be played on The Prep Course anytime and on the Golf Course at Capon Springs during the afternoon only.
Plan Your Golf Outing
Ready to hit the links? Follow the link below to contact us about rates, packages and your next golf trip.
Swing Away