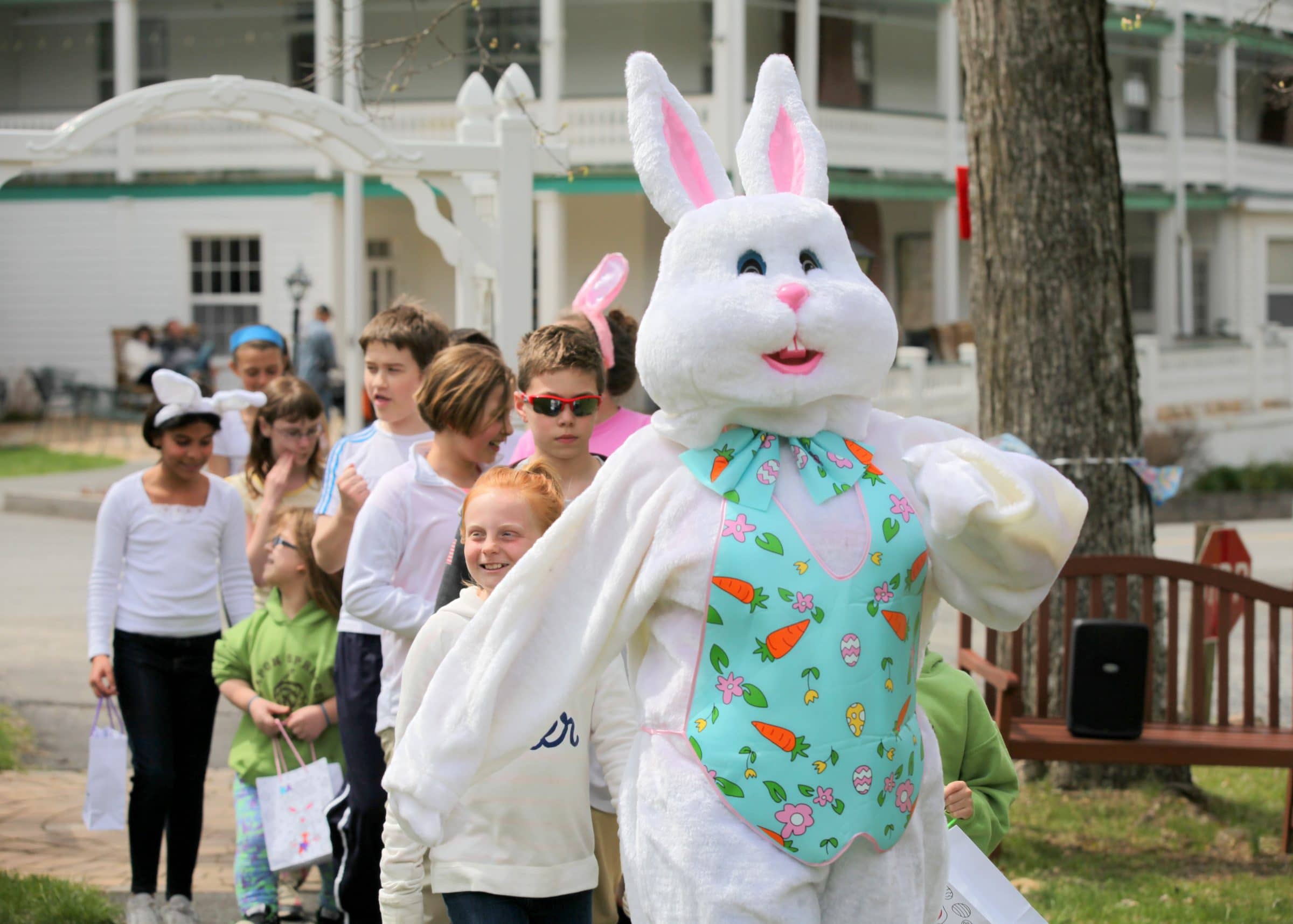 For only the fourth time in our 87 year history, we will open our doors early to host an Easter Weekend EGGstravaganza! In the past, over 200 guests joined us for several days of family-filled festivities.  Quite frankly, we couldn't think of a better way to begin our 2019 season!  We so enjoy seeing all the familiar faces–as well as to welcome several new ones too!
Join us over the April 18-21, 2019 holiday weekend for an all inclusive 3-night* package with 3 meals daily (main course weekend menu below), all taxes, fees and gratuities and all resort offerings except for golf and spa services
$525 per person with private bath                     $426 per person with shared bath
Once again families will appreciate that ALL kids under the age of 13 sharing a room with 2 adults are FREE!
Start the weekend off right with the picking and singing talents of  local bluegrass brothers Buddy & Jack Dunlap as they bring their award winning music to the Main House Living room Thursday night, April 18th.
Friday evening will feature a special Easter Bingo Party, while Saturday brings Easter crafts, Easter Egg Hunts and the traditional campfire singalong and hot do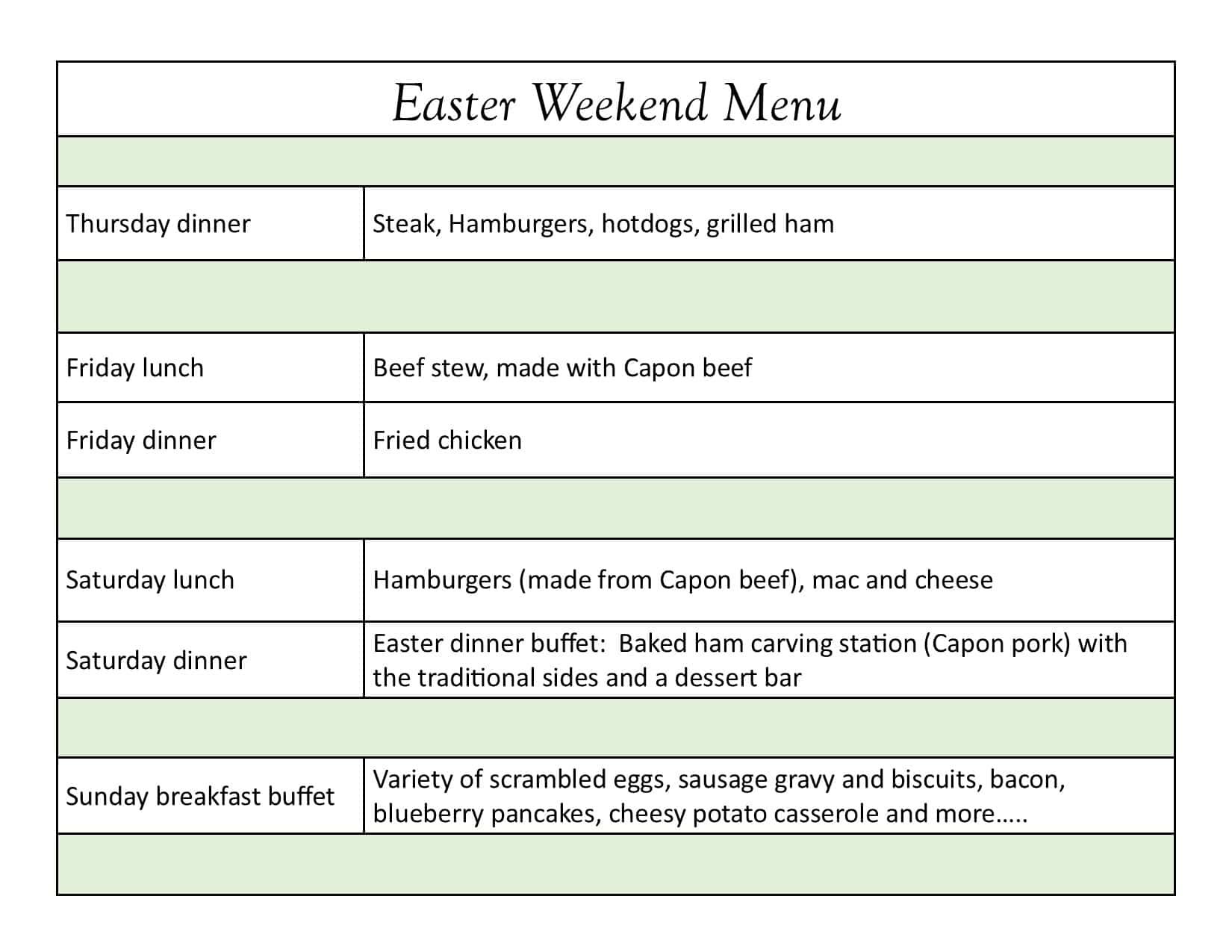 g roast.  Sunday morning will feature a sunrise service and special Easter Breakfast Buffet.
As is the Capon tradition,  the Easter Bunny will keep everyone entertained with hugs and dancing to the silly "Happy Easter (hop, hop) song!
* You can also create 2 night combos either Thursday to Saturday or Friday to Sunday.  Breakdown of savings:
Stay in a room with private bath any 2 nights at $185 per person per night
Stay in a room with shared bath any 2 nights at $152 per person per night
Additional adults (or kids age 13 and up) in a room with two adults will be $75 each per night
Room Availability & Pricing
Stay in one of our 14 wonderful, unique cottages with a variety of accommodations within each one.
Find Your Room