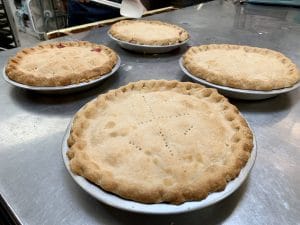 To give you some Capon comfort at home, we've put together a recipe roundup from the Capon Cookbook!  It's a mix of savory and sweet iconic Capon breakfast, main course and dessert favorites…  Let us know how they turn out!
Breakfast:
Cookies:
Desserts:
1-2-3-4 Cake (This is Capon's standard cake, served with a variety of icings.  Birthday and anniversary cakes are also made with this recipe.  Its name comes from the proportions of butter, sugar, flour and eggs.)
Capon Lemon Icing (This is the icing that is used on all birthday and anniversary cakes at Capon!)
Main Courses:
Room Availability & Pricing
Stay in one of our 14 wonderful, unique cottages with a variety of accommodations within each one.
Find Your Room