Capon recently was recognized in The West Virginia Tourism's, "Stars of Almost Heaven" Awards!  The annual Stars of Almost Heaven Awards are an opportunity for the West Virginia Tourism Office and West Virginia Tourism Commission to recognize industry partners across the state for their achievements in advertising, marketing and public relations, as well as their contributions to the tourism industry in West Virginia.  We were nominated and won in the "Best Co-Op Ad" category for our Washington Post Spring Sunday Travel print ad!
Here is a photo of the ad: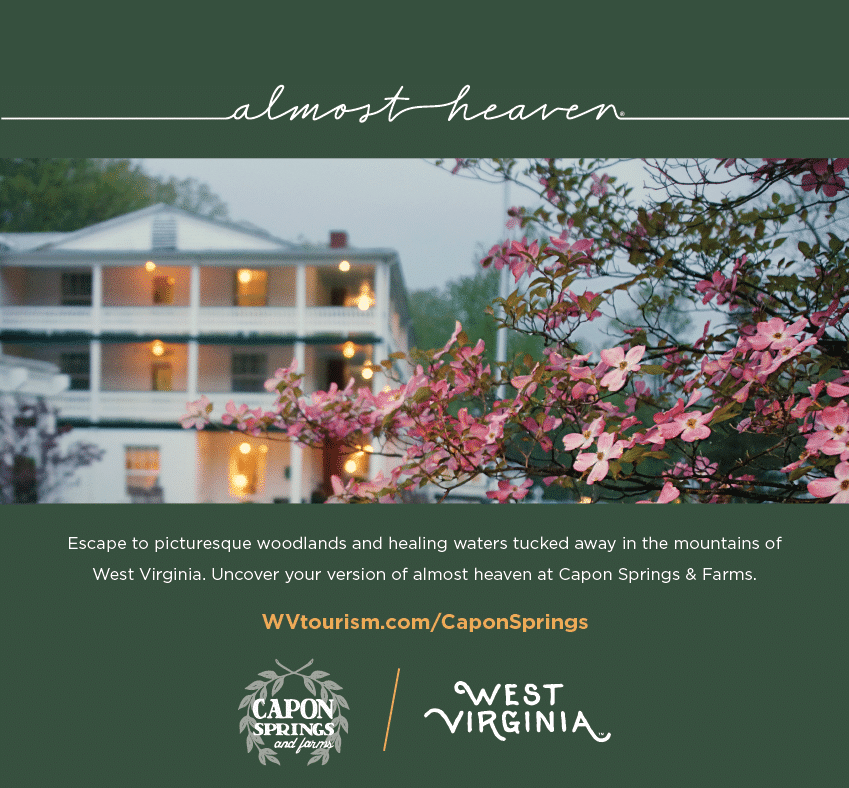 Room Availability & Pricing
Stay in one of our 14 wonderful, unique cottages with a variety of accommodations within each one.
Find Your Room