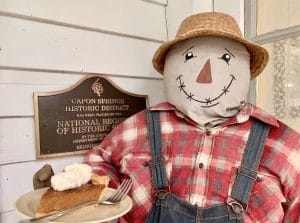 Well, the week of Thanksgiving is upon us!  As dinner menus are finalized and the last of the groceries are purchased, we thought we would share with you two Capon recipes!  Since this Thanksgiving most likely looks a bit different for most of us, it might be the perfect opportunity to try a new recipe!  We are sharing two recipes for… PUMPKIN PIE!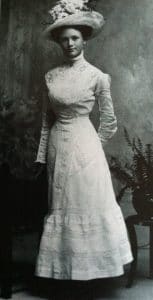 The first recipe is a throwback… "Pearle's Pumpkin Pie." It's an original pumpkin pie recipe credited to Capon's first Kitchen and Housekeeping manager, Pearle Kump.  Pearle and her family worked at the hotel prior to Lou Austin purchasing the property.  After the Austin's became proprietors, Virginia Austin asked Pearle to continue to head the cooking and housekeeping staff.  She began recruiting cooks, room workers and waitresses among her friends and neighbors.  Pearle (who's name appears on Capon products today) worked at Capon until her death in 1977.  Her version of pumpkin pie is a little different than most served today because it features the use of orange extract.  You can access the recipe (including the recipe for the pie crust) here.
The second pumpkin pie recipe is the one most frequently served at Capon today.  You can access this recipe (including the recipe for the pie crust) here.
This thanksgiving, we give thanks for your friendships that have and continue to nourish and enrich our lives. Happy Thanksgiving and enjoy!
Room Availability & Pricing
Stay in one of our 14 wonderful, unique cottages with a variety of accommodations within each one.
Find Your Room