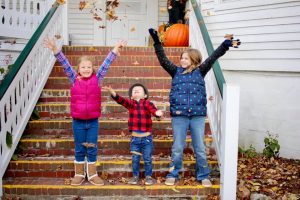 The journey from opening to closing is complete- WE DID IT!
When we opened our doors on Sunday, June 28, we set a course for a season like no other.  That target date coincided with our July 4th celebration week- a traditional time to honor our country's founding.  On November 1st, we concluded the 2020 season after a full weekend of our usual family-friendly Halloween festivities.
This journey from opening to closing was both challenging and rewarding in so many ways.  Along the way, you told us how much you appreciated just that fact that we were open.  So being able to reach this seasonal finish line so successfully has filled us with both a tremendous sense of accomplishment and relief!
And we are so grateful for everyone stepping up, being flexible and extending grace during this difficult time.  Here is a brief summary video of the 2020 Capon story brought to you by a host of Capon characters.  Thank you, that is all!