Arriving just about two weeks later than normal, the fall colors finally started to pop this week at Capon Springs.  The photo below of the morning sunrise taken Thursday, November 1st, gives a taste of the magnificent display of nature.  Kevin Ambrose of the Washington Post's Capital Weather Gang shared his story and pictures recently in this article!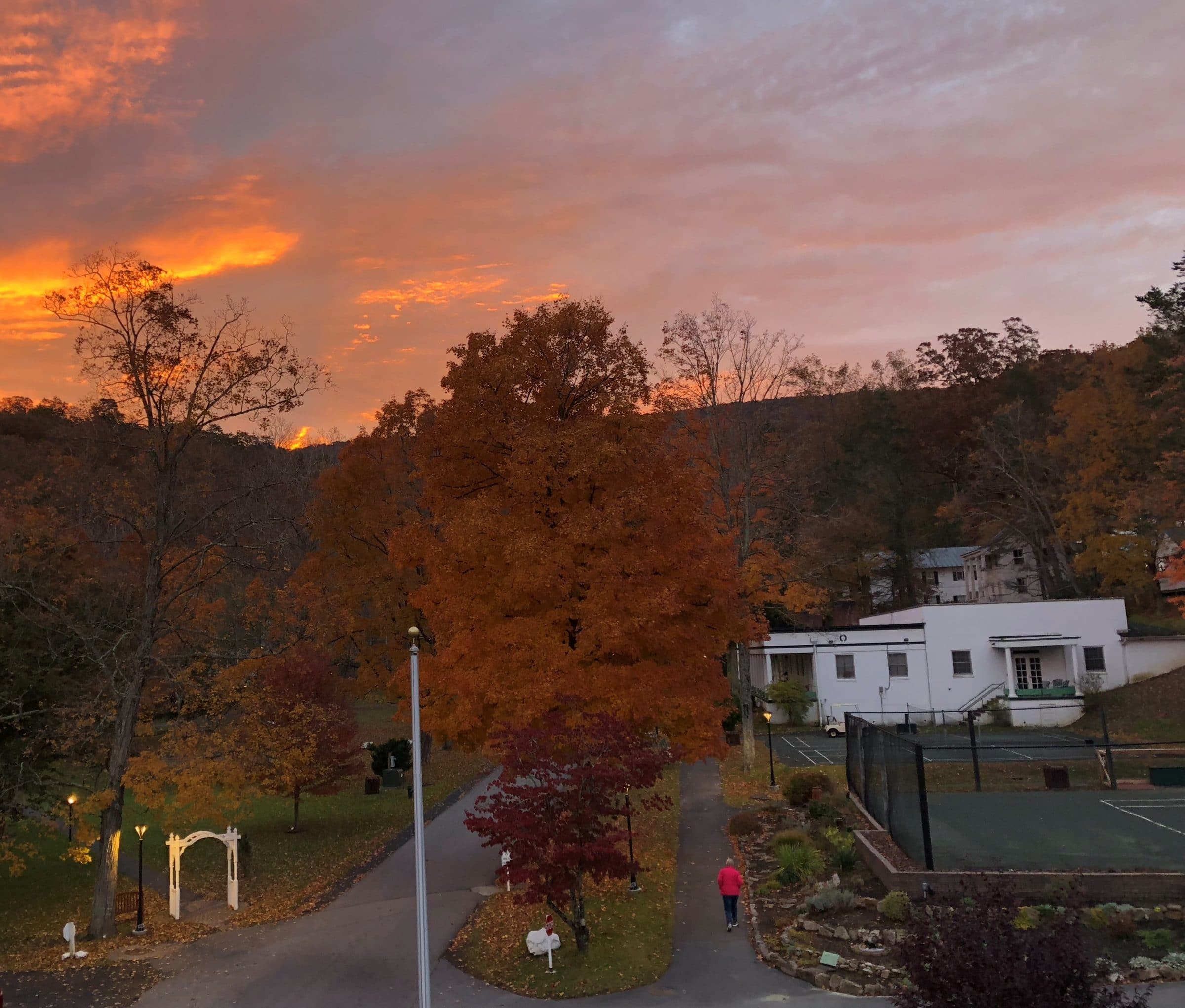 Room Availability & Pricing
Stay in one of our 14 wonderful, unique cottages with a variety of accommodations within each one.
Find Your Room