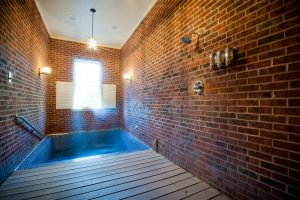 Our spa manager, Alicia LaFollette, compiled this list of fun facts about the "oasis within the oasis" that is Capon Springs!
1. We have pumice stones for sale that are collected along the Yucatan Peninsula.  Samuel Jackson III, a resident of Lost City, West Virginia, travels to beaches along the Caribbean Sea to collect the stones each year.  In fact, he is there now.
2. Our yoga instructor, Elli White, is expecting her first child on March 1st.
3.  One of our former massage therapists, Annette Fitzsimmons, has created a yoga DVD called Balance On Your Bones.  We hope to have it available for sale at the spa this season.
4.  Beginning in 2017, we started using and selling a new line of facial products called Beauty by Earth.  They are organic and natural products made in the USA.  From facial cleanser to lip balm, we love all of their products.
5.  The spa has quite an assortment of gift items available for purchase.  They include mugs, water bottles, tote bags, cosmetic bags, lotion, candles and more.  Come by to see what we have.
6.  Massage therapist, Leigh Catlett, had an amazing career before becoming a therapist.  He was a principal dancer for the Washington Ballet. He also danced  at Radio City Music Hall and performed on Broadway.  Some of his performances were in 42nd Street, Me and My Girl, and The Secret Garden.  Later in his career, he was a stage manager on Broadway for Phantom of the Opera, Beauty and the Beast, and Grease just to name a few.
7.  Chip Gerber, a young entrepreneur from Morgantown, WV, has been supplying us with his wonderful blend of bath salts called Cacapon Cleanse. We also carry his hand soap and lotion in this fragrance.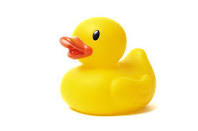 8.  For the 2018 season, we will have Rubber Ducks available on family night for children 6 and under to play with in the baths and take home.
Room Availability & Pricing
Stay in one of our 14 wonderful, unique cottages with a variety of accommodations within each one.
Find Your Room