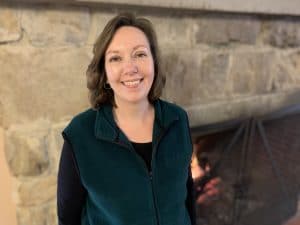 Hello from the Hygeia Bath House & Spa!  I recently worked with Spa Assistant Manager, Sarah Stribling, to create several custom designed spa kits that you can order to treat yourself to a relaxing getaway right in your own home.  During these days of uncertainty, we hope these kits can provide you with a few moments of relaxation and self- care.  Here are a few of my favorite ways to use some of the products…
If you don't have time to fill up a tub for a nice soak with bath salts, you can always fill up a small basin of water and enjoy a relaxing foot soak.   Applying a face mask while you are soaking your feet,  is a great way to double the relaxation.
Since we are all washing our hands more these days, be sure to apply lotion throughout the day.  I like to use gloves when washing my dishes, and I apply lotion to my hands before putting the gloves on.  This seems to help my hands stay moisturized.
I love the bottle sling in Kit D.  It provides a way to carry your water bottle hands free when walking or hiking.  There is also a small pocket where you could tuck in a small bottle of hand sanitizer or your cell phone.
Of course, the Hygeia robe is extra cozy, and I love wearing mine while my cat curls up on my lap for a nap.
We hope all of you are safe, and we look forward to seeing you soon.  Until then, please know we are thinking of you, and you are in our prayers.   The spa is a sanctuary for me and calms me when I step through its doors, but it is not the same without all of you.
Room Availability & Pricing
Stay in one of our 14 wonderful, unique cottages with a variety of accommodations within each one.
Find Your Room