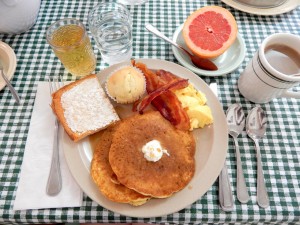 As summer guests' habits have changed over the years, we have been attempting to make our busy crossover Sundays more manageable for everyone departing and arriving that day.  Beginning Sunday, July 9th, we will start serving an extended morning brunch buffet.  Hours will be as early as 8:00 am and will run until approximately 10:30 am.    Last year we moved Sunday room check-out to 11:00 am, with later departures accommodated upon request.
Starting this year, there will be no mid-day meal served on Sundays beginning July 9th through Aug. 27th.  While check-in time remains at 3:00 pm, earlier check outs should mean that most rooms will be ready by then.
Room Availability & Pricing
Stay in one of our 14 wonderful, unique cottages with a variety of accommodations within each one.
Find Your Room