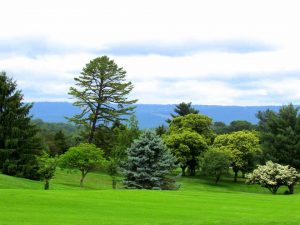 A couple of years ago, I created a "Top Ten List" of reasons for you to come see us at Capon.  Since we are getting ready for our 85th season in about 2 more months, I've come up with the TOP 85 REASONS to come this year!  (Just kidding!!)   Here's what you should look for as we pick up momentum toward this historic milestone.
Easter Weekend—For only the third time, we will be open for Easter!  We will start with Thursday dinner on April 13 and stay open through brunch on Easter Sunday.  All Capon facilities including the golf course and the spa will be at your fingertips.  And since there has been no snow this winter, most school systems will be closed on Good Friday, making a great three-day weekend for you to come here!
Spring Weeknights—We have extended reduced weeknight rates (Sunday, Monday, Tuesday, Wednesday) in May and early June all the way through the night of Wednesday, June 14th.  Some schools will be out by then, so take advantage of the warm temperatures before the rates go up!
Spring and Early Summer Weekends—We have several openings still available on many weekends before our summer weeks kick in.  Here are some of your best opportunities:   May 12 to 14; May 19 to 21; June 9 to 11 AND June 30 to July 2.   And you can always add on a Thursday night to take advantage of that unbelievable steak dinner on the golf course!
Summer weeks—Things are getting pretty full for all our summer weeks.  For most of July, you can still squeeze in for three or four nights, IF you can begin your stay on a Sunday.
Exclusive-Use—Those of you that have experienced Capon during an exclusive-use time understand just how truly special this can be!    We actually have two exclusive time periods open this fall.  Come between Sunday, October 1 and Thursday, October 5, and you can have Capon all to yourselves by averaging just 75 guests per night.  OR you can reserve the entire facility over Veterans Day weekend by averaging 150 guests per night from Friday, November 10 to Sunday, November 12.  (Perfect for a church retreat or family gathering!  Friday, November 10th will be the official government holiday.)
Now that we have talked "Capon", here's what's been happening with Patty and me this off-season.  Many of you are aware that my dad (Ted) passed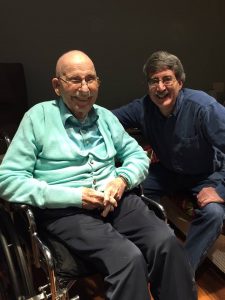 away in early February at the age of 96.  Patty and I have been humbled by your heartfelt expressions of sympathy and caring!  Since Capon now stays open until the middle of November and we are beginning again with Easter, it hasn't left us with much downtime to just relax.  Patty's choirs are still doing amazing things!  She is directing the district chorus for the Winchester, VA area this weekend, and has trips planned with some of her choir members  to the Norfolk, VA area and Morgantown, WV later this month.  As usual, we spent much of Thanksgiving, Christmas and New Year's with Patty's family in Fairmont, WV, since she pretty much spends the entire Capon season with mine.   We are both very excited about the 85th season (my 63rd!) coming up.  I'll be looking forward to seeing you at the front counter when you arrive.  Hope to see you Easter weekend!
Tom Austin from the Capon Family
Room Availability & Pricing
Stay in one of our 14 wonderful, unique cottages with a variety of accommodations within each one.
Find Your Room