Okay, so we didn't actually do an official survey of a 1,000 guests, but these are the top 5 reasons we hear most often about why our regular guests love to return every June:
#1:  Mild weather:  With average lows in the 50s and highs in the 70s/low 80s, June provides the perfect weather for enjoying all of the outdoor activities Capon has to offer. There's a reason June has been designated "Great Outdoors Month" and there's no greater place to experience outdoor fun than at Capon!  Go fishing in our stocked pond, challenge a friend to a game of shuffleboard or badminton, relax in a hammock, go fossil hunting, hit the links on our scenic golf course, take a hike on one of our six trails, go for a dip in the Capon pool or enjoy any of the other recreational activities here at Capon!  It's also a wonderful time to experience our outdoor meals up at the Sunset Lodge.

#2:  Peace and quiet:  The hustle and bustle of our busy summer season is still weeks away which means you can really take in the peace and tranquility of the beautiful natural world all around.  It's easy to find a place of solitude to read a book, take a snooze or meditate allowing you to relax, revive and recharge.

#3:  Peak rates have not begun yet: You can enjoy lower rates when you come stay in June as we have not yet hit our peak season.  Learn more about our all-inclusive rates on our Rates Page or view/print a PDF version here.
#4:  Everything is lush and green:  Thanks to the rainy days in April and May, the lawns, grounds, gardens, and golf course are beautifully green! Kousa dogwoods and rhododendron are in bloom and all the summer flowers are beginning to bud out.  Annual flowers that have been planted this season are growing and will be on full display this month.

#5:  Special moments, events and holidays to celebrate:  Since many folks get married in June there are special wedding anniversaries.  Both high school and college graduations provide a chance to mark major milestones of your young adults.  There are also some unique holidays in June:
Flag Day- while every morning we honor our nation's banner, June 14 provides an extra focus on how blessed we are to live in the land of free and home of the brave.
Father's Day- Dads provide the guidance and support that makes a strong family foundation possible.  This year, Sunday, June 19th we can reaffirm our love and appreciation for our fathers.
WV Day- June 20 gives us a chance to proudly claim our mountaineer heritage and lift up all things wild and wonderful!
On June 22, we join in the global honoring of World Bathing Day.  The 2022 theme is healing together through reconnecting, reuniting and rebirth that happens through the power of soaking, playing and just being in water.  We are reminded how fortunate we are to have an abundance of Capon Springs water to enjoy throughout the property!
To schedule your Capon visit, please complete this request form and our front desk staff will be in touch soon to finalize the details of your stay.  We hope to see you soon!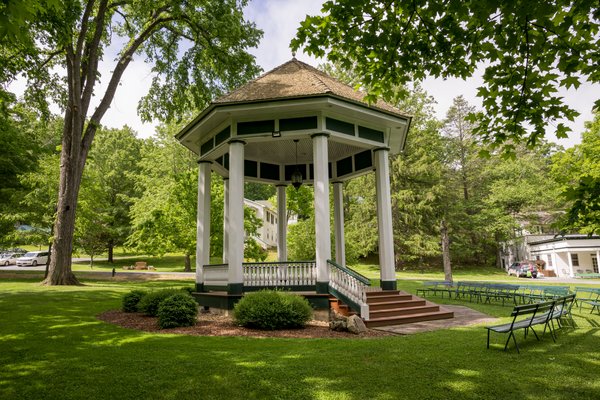 Room Availability & Pricing
Stay in one of our 14 wonderful, unique cottages with a variety of accommodations within each one.
Find Your Room