Why do guests come back year after year for generations?  Below are the top 10 reasons why past guests love Capon: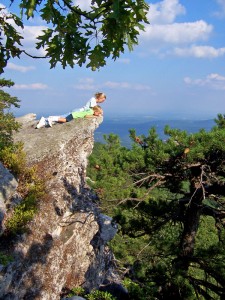 10. The historic buildings and atmosphere help you feel like you have stepped back in time.
9.  The consistency of traditional programs and activities like flag raising, Bingo parties and campfire sing-alongs keep everyone grounded in a changing world.
8. The natural beauty of the mountains and valleys gives guests a sense of freedom to explore and play like kids again.
7.  The Capon grounds and gardens evoke a sense of peace.
6.  The family friendly, classical golf course allows guests to play an outdoor sport with the company of their closest companions.
5. The Spa provides an oasis within the oasis that is Capon.
4.  The "all-you-can-eat" meals with delicious homemade comfort foods are a delight to the senses.
3.  Experiencing an environment of trust and caring makes everyone feel as if they are being treated like family.
2.  It's a real getaway with no worries, no decisions, no outside world…Capon provides a break from  everyday life
1. Reconnecting with family and friends brings great joy and happiness.
Need any more reasons?
Room Availability & Pricing
Stay in one of our 14 wonderful, unique cottages with a variety of accommodations within each one.
Find Your Room