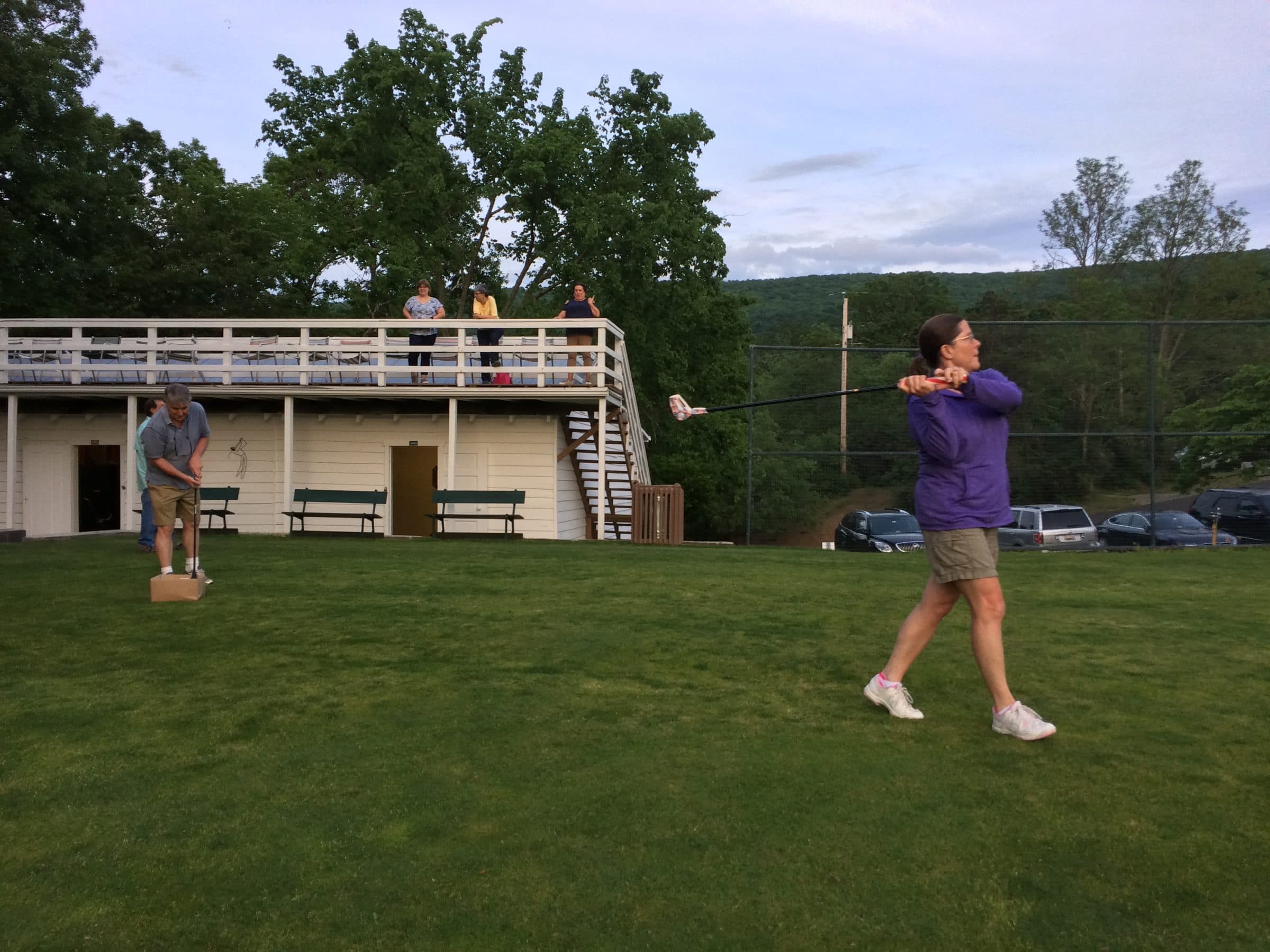 Fling Golf is a hybrid sport combining lacrosse and golf and is a family friendly activity that involves "flinging" a regular golf ball with a fling stick (available for use at no cost). Fling Golf may be played on both the regulation and prep course anytime, right along regular golf players.
Fling Golf is an exciting new sport and awesome alternative to golf that can be played on a golf course, with a golf ball, alongside golfers and scored the same way as golf.  You only need one FlingStick for every type of shot. That means no cumbersome golf bag to lug around.  For those who like lacrosse, baseball, or hockey and a more active, athletic style of play, Fling Golf is the real deal.  Most people can easily learn the sport in a matter of minutes.  Fling Golf sticks are available to borrow, no reservations required.  Inquire at the Front Desk upon arrival to get both loaner balls and a Fling Golf stick to try out this new fun sport!
Watch this three minute demo video of Guest Services Director, Jonathan Bellingham, for tips on how to get started with Fling Golf!
Plan Your Golf Outing
Ready to hit the links? Follow the link below to contact us about rates, packages and your next golf trip.
Swing Away