Capon Springs Guest Council Members: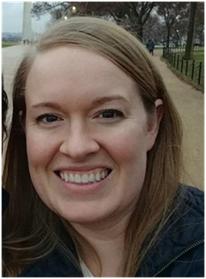 ANNMARIE BOYLE (1st July week):
My grandparents started coming to Capon in the 1950s and I've been coming since I was born. My family and I stay Fourth of July week as well as a weekend in October every year. I think I've stayed in every building except for the Main House and the Log Cabin.
My favorite memory is spending almost every birthday at Capon (July 2). For my 16th, we ordered pizza and ate it on our porch instead of pork and fish, but came back to the dining room in time for cake. Another year my birthday was on a Saturday, so we came up a night early, extending our week to 8 nights. It's not my birthday without the happy-slappy birthday song.
LIZ FULLER (All season):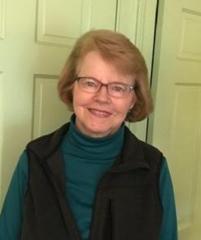 My first trip to Capon was in June 1980.  I was with my husband, John Fuller, who had first been to Capon with his Father during WWII.  John's family were neighbors of Lou and Virginia Austin in Philadelphia, living on the same block.
We usually came the last week of July and the first week in August.  After my husband John died in 2011,  I started coming every month.  In 2014 I came in October with my new husband, Bud Bretschneider, who instantly fell in love with Capon.  Incidentally, Bud's home in Philadelphia is on the same street as Lou and Virginia Austin's home early on in their marriage.  What a coincidence!!
BILL GRAEFF (Spring/Fall):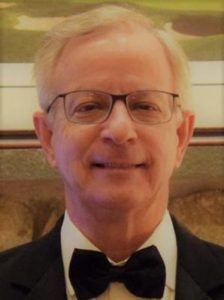 The Graeff family first visited Capon in the summer of 1958.  The Philadelphia connection of the Austin family and our family was what introduced us to Capon.  In our early years, our Capon visits were usually in an August week. When my parents became empty-nesters, they would make spring and autumn week visits.  My two sisters and their families have been periodic guests.  Linda, I, and our two sons have maintained the most solid commitment in recent years. 
Our family's devotion and love for Capon Springs are rooted in the friendships and wholesomeness that are so unique.  Our visits enable us to return to and center on the values that mean the most to us.
MARIANNE GREENE (Spring/Fall):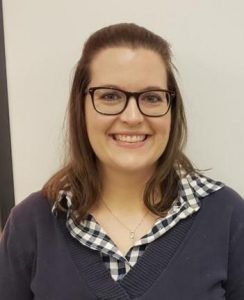 My maternal grandparents started going in 1941 or 1943. My mother started in 1949 (she was 2). My first trip was Memorial weekend of 1980 (I was 7 months old). I have only missed 1 Memorial weekend in my life. I also worked in the bake shop for the summers of 2009 and 2010.
It is so hard to pick one favorite Capon memory…but it probably is creating and performing plays with 4th Generation Capon family members (Emily, Lou, Dan, Megan), my sister and other guests. 
KEN GUDE (3rd August week):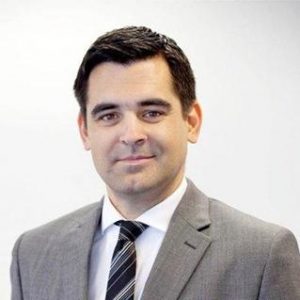 My family began coming to Capon in the years after World War II and my mother made her first visit in the early 1950s. I have come to Capon every year of my life and my wife and now two sons (my youngest will make his Capon debut in 2019!) and I come the third week of August. Capon has been an integral part of my family's life, with my sons being the fourth generation in the Wirtz line to come to Capon. Jane and Bill Wirtz, my aunt and uncle, loved it so much they bought a farm in Yellow Spring in the late 1960s and its still in the family. My favorite Capon memory didn't actually occur at Capon, but rather the annual ritual from when I was a child of the night before we left for our week, my father and I would go over every hole on the golf course to make sure we remembered each shot. 
AMANDA HALL (Spring/Fall):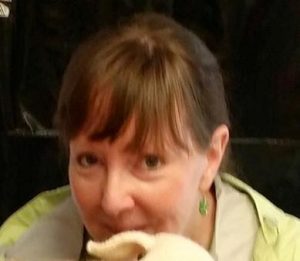 My family started coming to Capon Springs in 1961 when I was a baby.  My Dad first discovered Capon with a men's group (likely that Spring), came home and announced to my Mom "June, have I found a place for you!"  Our Capon days varied, but we made several visits over the 4th of July, including the "big" 1976 bicentennial celebration.  I treasure my memories growing up coming to Capon Springs. After my Dad passed away in 1986 it was many years before we returned to Capon.  But, I got a call from my Mom in 1993, asking if I would go to Capon with her for the Memorial Day week-end. And, that began our tradition of coming in May and October – and we haven't missed a year since.  We even joined the "every month club" in 2017!
It's too hard to pick a favorite Capon memory, but I do have a specific image, of a quintessential warm May evening, sitting up on the second-floor porch of the Hampshire, with sun sparkling through spring-green leaves, listening to Scheherazade playing in the tree tops.  There was something about that peaceful moment, that every time I hear Scheherazade I can close my eyes, and go right back to that very moment in time.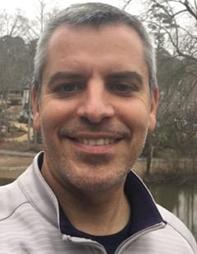 JEFF LOBL (2nd July week):
I believe my family began coming to Capon in 1971, when I was 1 and my mom was pregnant with my sister.  We always come to Capon the week after the 4th of July.  I have only missed two Capons in 49 years, the first when I was in college studying abroad, and the second when my son was born during our Capon week.
My favorite Capon memories are far too numerous to name, but they include my first Capon golf victories as both a participant and a captain, winning the Capon shuffleboard tournament five times, the night on the hill when Mr. P told me his WW2 story, when Mr. P gave me his WW2 POW medal, and watching my wife and kids fall in love with Capon.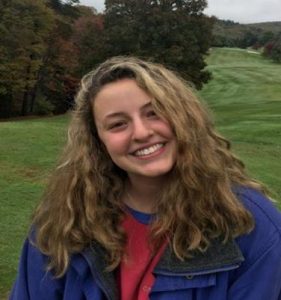 CHARLOTTE MASTERS (3rd August week):
My family has been coming to Capon Springs in the third week of August since 1952. I, myself, have been going for 20 years. My immediate family also comes for Halloween weekend and have been doing so for about the past 20 years.  My grandmother, Alice Masters, is one of the long time Capon honorees having not missed a year since 1963.  My favorite Capon memory would be my family's tradition of swimming in the pool before breakfast every day, even in late October!
ISOBEL MEEKINS (Spring/Fall):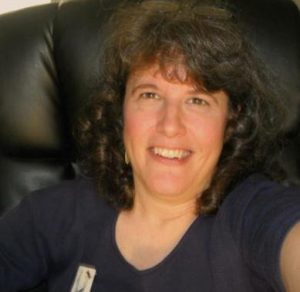 I was introduced to Capon by my brother and sister-in-law, Fraser and Mary Kadera, about 11 years ago. Mary grew up vacationing at Capon, and now our family enjoys a wonderful Capon getaway every May or June. During my first visit, Jonathan asked me if I would be interested in organizing a quilting retreat at Capon and I embraced the idea. I now host an annual Quilting Retreat with about 36 quilters in September. This year we will celebrate our 10th fall retreat and our inaugural spring retreat in May. I look forward to every Capon trip and all the fantastic memories that will be made! 
GAIL OLIVER (Spring/Fall):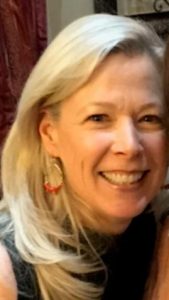 Our family's Capon history began with my dear mother, Dorothy Moorhouse ~ fondly referred to as "Mrs. Mo" at Capon ~ who started vacationing at Capon with her parents every year, starting in 1934.  My parents continued the tradition with Capon vacations every summer of my life ~ and eventually the fall, too.  I met my husband at Capon ~ we married on the golf course (close to my parent's bench on the first tee) ~ and we now continue the tradition vacationing as a family every June and October.  After my mother's passing in 2004, we held her Celebration of Life on the first tee ~ with Pete Budnyk kindly mentioning that my mother had spanned eight decades of vacationing at our beloved Capon Springs!  In her memory, we host an annual golf tournament at Capon's beautiful golf course as a fundraiser for The Michael J. Fox Foundation for Parkinson's Research.  So many of our family's major life events are deeply connected to Capon Springs. 
We cherish all of our memories at Capon ~ coming back year after year to what feels like our home-away-from-home!  We treasure reconnecting with our Capon family ~ including the Austin family (that my mother and I grew up with) and all of our dear Capon friends that we have known over the years who are now like family!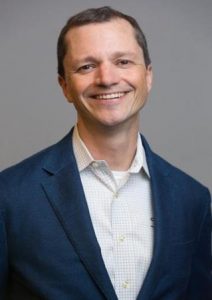 ANDREW RECINOS (Guest Council Chair, 2nd August week):
I came to Capon Springs with my family starting in 1976 at the ripe old age of 5. I have been back nearly every year, as part of a long-time Second Week of August family. As a teenager at Capon, I collaborated with a number of other guests playing the piano at the Friday night talent show.  My favorite memory is sitting on the second-floor porch of the Austin listening to the music and chatting with my family and waiting for that dinner bell to ring. 
Matthew Severns (4th July week):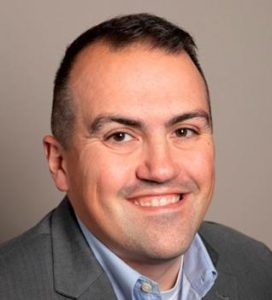 There's a family debate on whether my family started coming to Capon in 1983 or 1984. We came over the mountain and into what would become the thing you do, no matter what.  I have been fortunate to grow up with great friends one week a year for the past 35 years – but have known each other our whole lives. I now have the incredible experience of enjoying Capon with my wife and two daughters. 
My memories of Capon are countless and impossible to rank. I'll never forget showing up the wrong week, receiving the flag from the second hole from Pete as a reward for my hole in one, and watching one of my best friends marry into the Capon family. There is a mystique about Capon I never understood, and still really don't, until recently. Every summer, as I stand barefoot (our tradition) on that first tee box, there is an indescribable combination of feelings that come over me no matter the ongoings of the rest of my life. My father would always stop when we were kids leaving Capon on Rt. 55 and get out of the car and look back at Eagle Rock. I get that same feeling now as I drive past the spring house and over the hill.
JASON SPENCER (3rd July week):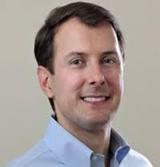 My family started coming to Capon in 1980, when I was 3 years old.  We visit the 2nd week in July – the perfect summer vacation! There are too many Capon memories to choose a favorite, but one that comes to mind was when I was a kid, Pete took us on a "secret" tour of the kitchen and gave us ice cream from the storage room.  It was really exciting to get a "behind the scenes" look at Capon.  Another is when we visited during the fall one year during college and were part of the Halloween celebration.  We had a multi-family group from our summer week and the parents dressed up as The Village People, doing a dance number on the stage while Tom – standing tall as Uncle Sam – was master of ceremonies.  It was too funny!
MIKE TRASATTI (1st August week):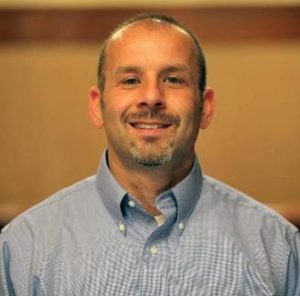 My large family (grew up with 5 brothers and a sister) started going to Capon Springs in 1977.  I was six, and to this day remember that first visit.  We stayed in one of the cottages on the hill, and thought what a strange and unique place.  After all, it took us several minutes to realize we did not need a key to enter the cottage.  The following year we landed on the 1st full week in August and have been enjoying Capon Springs that week ever since. 
Fast forward to today, my own family and my sibling's family enjoy our reunion each year at Capon.  There are so many great memories.  However, it's easy to say I look forward to our 'porch' happy hours each evening before dinner.   The grounds are great, the music is subtle, and most of life's chaos seems to not exist on that porch. 
CAROLINE WALTERS (Late July/early August week):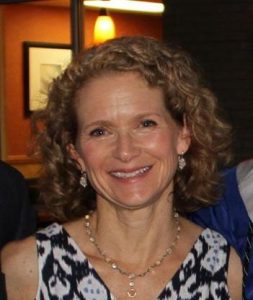 My paternal grandmother remembered her mother going to "a place in the mountains call Capon Springs", so she wrote a letter to "the manager" and received a reply from Lou. He told her that she and my grandfather could come to Capon and they would "look at each other to see what they thought"! I guess it worked out since they were able to stay and visited for several more years.
I went when I was 7 and have rarely missed a year. I now visit the July/August cross-over week, and have also visited in the Spring and Fall a couple of times. It is very difficult to pin point a favorite memory since they range from having probably 35-40 of my birthdays at Capon to watching both of my sons raise the American flag for the first time at Capon, a true rite of passage.