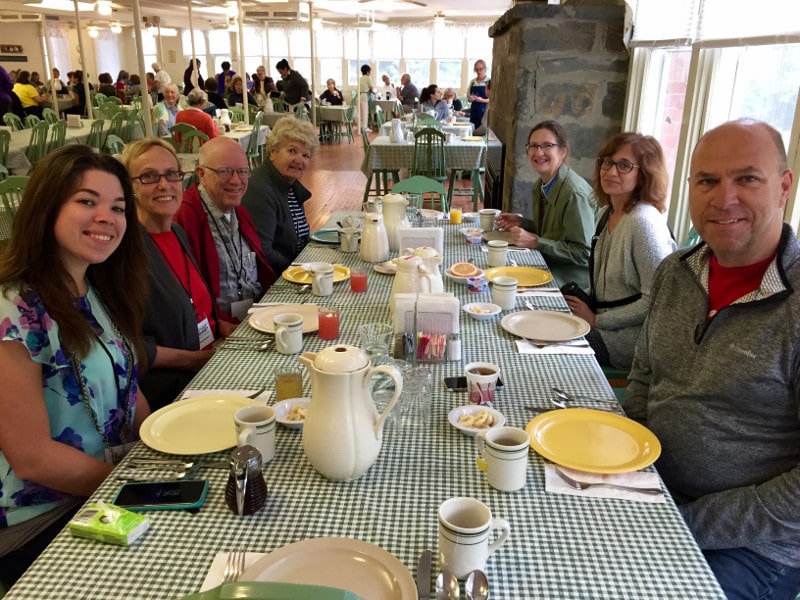 Here are the reasons why Capon stands out as a group destination of choice:
All-Inclusive Value
Our reasonable per person all-inclusive rates mean everything is covered during your stay (lodging, meals, recreation, taxes, tips, meeting space, A/V supplies). Translation: easy to budget, easy to administer. A customized group package can be arranged using the combination of: — weekday vs. weekend stays — rooms with and without bath — singles, doubles and triples.
Capon's costs are below federal and state government per diem rates and purchase cards are accepted.
Atmosphere
The combination of modest and comfortable facilities, 4700 acres of secluded green-forested mountains and tended gardens provide a unique and inviting backdrop to every meeting. Whether the goal is to inspire, inform, or promote team-work among their members, groups find that morale gets a much-needed boost from the abundance of fresh mountain air, mineral spring water, and delicious country food; all readily available in an environment of caring and trust.
Recreation
Old fashion sports, home style lawn games, nature activities like hiking and fishing and creative puzzle/scavenger hunts provide plenty of group relaxing opportunities. Of course, good old porch visiting is by far the most popular traditional Capon pastime.
House Guidelines
As a retreat getaway, Capon maintains an 11pm curfew. This means all guests are asked to be respectful of making noise in the evening, so as not to disturb the restful experience of other guests. Additionally, guest enjoying alcoholic beverages are asked to keep them within the privacy of their rooms and porches. While social gatherings on communal porches are an important part of many group getaways, especially to unwind at the end of the day, guests are asked to maintain discreet use. Alcohol is not carried around the grounds nor brought to the dining room nor other public areas and events.
Come See For Yourself!
We would like to meet you in person and have you stroll the grounds to determine how Capon can be customized to your group.
Arrange a private tour