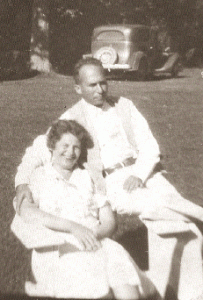 Join us for a weekend getaway with your grandchildren, Friday Sept. 8 through Sunday, September 10.  Special joint activities include shuffleboard and frisbee golf tourneys, group nature walks and special evening programs.  Let us know what you would like to do with your grandkids and we will see if we can add it to the lineup!
And best of all, your grandchildren stay the whole weekend for FREE!
HISTORY BRIEF: The story of this national holiday started right here in WV.  Marian McQuade of Oak Hill WV has been recognized nationally by the US Senate– in particular by Senators Jennings Randolph; and Robert Byrd – and by President Jimmy Carter, as the founder of National Grandparents Day. McQuade made it her goal to educate the youth in the community about the important contributions seniors have made throughout history. She also urged the youth to "adopt" a grandparent, not just for one day a year, but rather for a lifetime. Co-founder Cynthia Bennett, who worked for Marian's husband, contributed by writing letters of verification.
In February 1977, Senator Jennings Randolph-WV, with the concurrence of many other senators, introduced a joint resolution to the senate requesting the president to "issue annually a proclamation designating the first Sunday of September after Labor Day of each year as 'National Grandparents' Day'."  Congress passed the legislation proclaiming the first Sunday after Labor Day as National Grandparents' Day and, on August 3, 1978, then-President Jimmy Carter signed the proclamation.  The statute cites the day's purpose: "…to honor grandparents, to give grandparents an opportunity to show love for their children's children, and to help children become aware of strength, information, and guidance older people can offer".