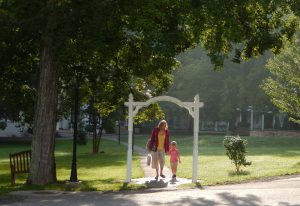 With the enthusiastic turn out in 2017 for our afternoon Capon samplers, we are starting our 2018 season with these opportunities to experience Capon just for the day.
Join us Sundays, April 22 and 29 for these fun excursions!
Schedule:
2-5  Explore the resort on your own or with advance reservations play golf and/or enjoy spa services
5-6pm Welcome reception and brief history on Main House front porch (light refreshments served)
6-7 pm  Dinner in the Main Dining Room (advance reservations required)
8pm Evening programs
4/22 "Capon Under the Cosmos" presentation with NASA solar system ambassador Greg Redfern opens your mind to the awesome universe!
4/29 Regional musician Robbie Limon brings his soothing voice and great guitar playing to Capon's front porch!
Call 304-874-3695 to reserve your spot for one of these day visits!
You can even extend your fun by staying over either Sunday night and take advantage of the $99 per person rate special, which includes breakfast and lunch the next day.