Please note:  The Hygeia Bath House and Spa is currently closed for the season.  Please check back again for a reopening date!
Please use the form below to request an appointment at the Hygeia Bath House & Spa. A spa staff member will be back in touch within 24 hours to finalize your appointment. Thank you!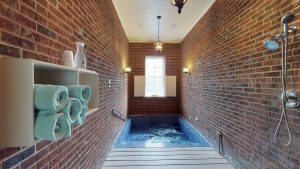 We can also be reached by phone at 304-874-3004 or by email at hygeia@caponsprings.net.
If you've already reserved spa time, but haven't booked your room, follow this link:  Request Your Room